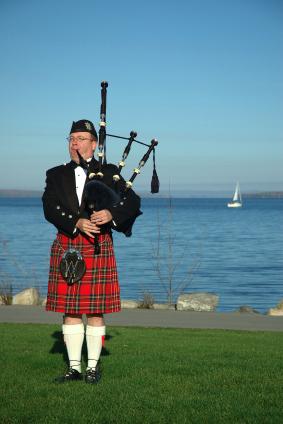 This seems to be the season for being transported to other lands at Atlanta's amazing festivals. So dig out a kilt, because this weekend Scotland is the destination at the 38th annual Stone Mountain Highland Games & Scottish Festival, hosted by a nonprofit organization dedicated to the advancement of Scottish history, culture and values.
If anything was ever made for family fun it was this festival, which incorporates live music, traditional dancing, arts, drumming and piping, parades and athletic games. It's great for a cultural day trip with the children and grandchildren, or in a fun group of active adults for an overnight. An easy hour drive from Windsong's active adult communities, Stone Mountain is the perfect tree-lined getaway.
Scottish in heritage or not, everyone can appreciate a tartan competition, two full days of stiff Highland dancing competitions and clan athletic challenges. It's like being in another time and place! The three day festival weekend also features country dancing—for those not so inclined toward bagpipes!—and a variety of life musical performances by Celtic trios, folk singers and even an Irish whistle performer.
If you're ready to get out your tartans and really go all out, Friday night there's a Fall Gala, and Saturday evening will see the formal Tartan Ball with Scottish Country Dancing. Children's attractions include sing-a-longs, harp demonstrations, crafts and historical Scottish weapons demos.
Dress up in your best plaid and head to the Loch Ness section of this fantastic festival!
Fri.-Sun., Oct. 15-17 at Stone Mountain, 1000 Robert E. Lee Dr., Stone Mountain, GA 30083. Adults from $13, children from $4. smhg.org.
-Kathryn Romeyn